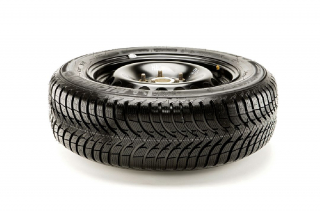 Den nærmeste dæk-pusher havde ikke de Michelin Alpin A4, som jeg gerne ville have til mine to nedslidte vinterforhjul. Så jeg bestilte dem på nettet og var forbi pusheren i morges og fik dem monteret og afbalanceret.
Han var dog noget forarget over, at jeg ville køre med sådan noget billigt skidt! For, forklarede han, de billige dæk man kunne købe online, var slet ikke af samme kvalitet, som dem man køber hos de rigtige dækcentre. Der var, forklarede han, tale om 2. sorteringsdæk, som var skæve i karkassen og ude af balance. Jeg kunne selv se det, sagde han, når han roterede dækkene i afbalanceringsmaskinen – dækvæggen slingrede ganske let – og der skulle hele 55 gram på i den ene side.
Men er han bare skolepigefornærmet, fordi han ikke fik hele ordren eller er der noget om snakken? Forhandlerhjemmesiden garanterer, at der er tale om højeste kvalitet og jeg har da også selv lidt svært ved at tro, at Michelin og lignende mærker vil vove deres gode navn ved at sende dårlige dæk på markedet?